---
Explore the numerous benefits of in-home care for seniors with Live Peace 24/7 Seniors Care Corp. Discover how personalized care, companionship, and independence can be enhanced in the comfort of home. Read our comprehensive guide now!
---
Are you seeking the best care option for your senior loved one?
In-home care is gaining popularity for its ability to provide personalized assistance, companionship, and independence. At Live Peace 24/7 Seniors Care Corp, we understand the unique needs of seniors and the importance of maintaining their well-being. In this comprehensive guide, we will delve into the benefits of in-home care and how it can transform the lives of seniors.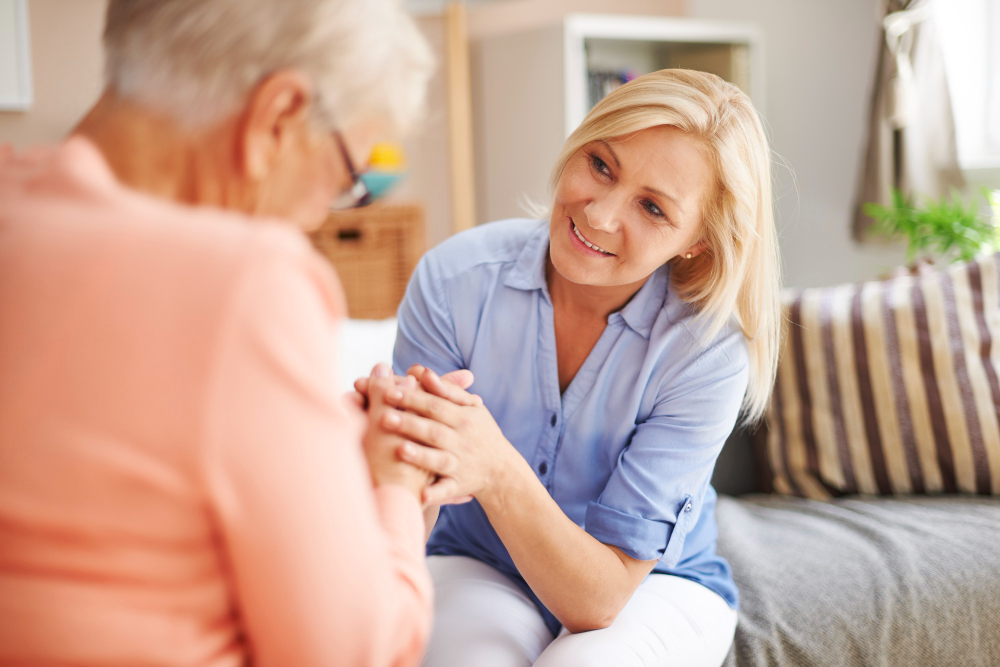 Discover why more families are choosing in-home care as their preferred option? 
---
Personalized Care Tailored to Individual Needs:
Unlike institutional settings, in-home care offers personalized attention, customized to your loved one's specific requirements. Company develops a deep understanding of their clients' unique preferences, medical conditions, and daily routines, ensuring that care is tailored to their individual needs.
Comfort and Familiarity of Home:
One of the most significant advantages of in-home care is that seniors can age gracefully in the comfort and familiarity of their own homes. Being in a familiar environment helps alleviate stress, anxiety, and the challenges associated with adapting to a new living arrangement.
Promoting Independence and Freedom:
In-home care empowers seniors to maintain their independence and dignity. Caregivers assist with daily activities while encouraging seniors to remain engaged and self-reliant. This includes supporting mobility, helping with medication management, and providing assistance with personal care tasks.
Companionship and Emotional Support:
Loneliness and isolation can have detrimental effects on seniors' mental and emotional well-being. In-home caregivers become trusted companions, offering emotional support and genuine companionship. They engage in meaningful conversations, participate in hobbies, and accompany seniors on outings, fostering social connections and overall happiness.
Enhanced Safety and Security:
In-home care ensures that seniors receive round-the-clock support, minimizing the risk of accidents and emergencies. Caregivers are trained to identify potential hazards, implement fall prevention measures, and provide immediate assistance in case of medical emergencies.
Cost-Effective Alternative to Institutional Care:
Compared to assisted living facilities or nursing homes, in-home care can be a cost-effective option. It allows seniors to receive the care they need while avoiding the substantial expenses associated with institutional care.
Family Involvement and Peace of Mind:
With in-home care, families can actively participate in their loved ones' care journey. Regular updates from caregivers, open communication channels, and the ability to spend quality time with their senior family members provide peace of mind and reassurance.
---
In-home care offers a range of benefits that can greatly enhance the quality of life for seniors. From personalized care and independence to companionship and emotional support, this comprehensive guide has highlighted the advantages of choosing in-home care for your loved one. At Live Peace 24/7 Seniors Care Corp, we are dedicated to providing compassionate and professional in-home care services. Experience the difference that in-home care can make in the lives of your senior family members. Contact us today to discuss how we can support your loved one's unique needs.